Full Service Sprinkler Installation & Repair in Boca Raton

You Save Water - You Save Money!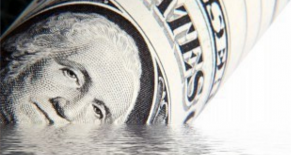 Our Boca Raton irrigation contractors know the area because we live here too. We have an innate knowledge of the industry and local factors that we will pass on that knowledge to our neighbors to help you save water, money, and keep your property more beautiful than you thought possible. Whether you are starting from scratch, or you just want a second opinion, we offer a range of solutions that will improve your irrigation no matter your budget.
Any Job, Any Budget: We can help
Sprinkler Installation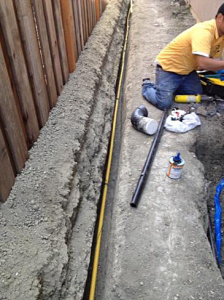 Let the Boca Raton experts handle every step of your sprinkler installation. We start planning a system based on our customers need and budget. We will take care of the permitting process and meet or exceed all local regulations. Our tailor-made systems will be custom built to the exact needs of your yard, with water conservation in mind. From there, we will educate you on the tax breaks that may be available to you based on the equipment used.
Customer satisfaction is guaranteed with all of our services, and installation is no different. We will make sure that your new system is running at peak performance.
Upgrading Your Current Irrigation System
Even minor upgrades can provide you with greater water conservation, and a healthier lawn. New technology in replacement sprinkler heads can provide the budget minded with a low cost method of drip, misting irrigation. If you are looking for a quick, no hassle improvement to your existing sprinkler system, we would love to show you your options.
Troubleshooting and Repair Services
Experiencing dead spots, uneven coverage, broken heads, or other issues with your sprinkler system? We have certified technicians on call to provide Boca Raton with on the spot troubleshooting and repair services to all sprinkler systems in our service area at reasonable rates. If you run into a problem that's too big to handle, we'll jump into action and have the problem tackled in a thorough and timely manner.
Maintenance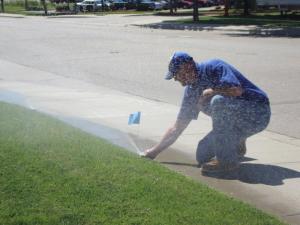 The key to a properly functioning residential irrigation system is regular maintenance. Just like your car, regular maintenance can fix issues before they even start. Stay on top with a regular maintenance schedule designed with your needs in mind. You might not recognize a problem until you start to see problems. Our Boca Raton experts in the field can take over the regular maintenance needs of any residential irrigation system, so you can have some peace of mind and all but eliminate the hassle and guesswork.
Whatever you want out of your sprinkler system, we will help you get it and keep it. Call us today to set up a free consultation with one of our local Boca Raton professionals!