Our Boca Raton sprinkler installation techs use top brands and equipment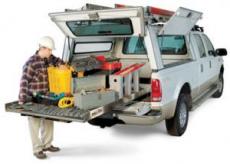 As a Boca Raton local, you might know a thing or two about home irrigation equipment. You may be surprised to learn that the technology that goes into your home sprinkler system has rocketed into the 21st century. Here is a quick rundown of all of the latest sprinkler and residential irrigation technology, and how it can vastly improve both the effectiveness and efficiency of our water resources.
Rainfall Shutoff Devices
As we all know, rainfall shutoff devices are now legally required as part of your home sprinkler system. These units measure and collect rainfall. If rainfall reaches a certain point, the device will cut off your automatic sprinkler system until the rainfall has ended. This prevents water waste, and a buildup of groundwater that can spread diseases like West Nile Virus and Malaria. Yikes!
Smart Irrigation Controllers
Gone are the days of just a simple timer to control your sprinklers. The big players in the lawn care game have all developed lines of controllers that measure the weather, season, rainfall, sun exposure, as well as a host of other factors to precisely control when and how your sprinkler system is implemented. These boxes have taken control and water efficiency to a new level.
Drip Irrigation
When you're dealing with any plant, this is no better way to feed it than to send water directly to the roots. Drip Irrigation does that and in the process saves water, reduces runoff, and evenly feeds your lawn for beautiful lawns year around.
These systems can be tailor made for your specific needs, directing water and fertilizer in precise amounts to the roots of trees, bushes, vegetables, as well as that Kentucky Blue.
Sprinkler Heads
Today's sprinkler heads are a far cry from the gushing geysers of yesteryear. New sprinkler heads will not only save water, but also better direct water to ground cover rather than the sidewalk. Current heads can be converted to drip irrigation units, and new heads can provide a level of precision that has never been seen before. Automatic shutoff heads prevent flooding in the case of malfunction, and misting heads can provide unparalleled coverage to your yard.