Your Boca Raton Sprinkler Repair Specialists
How Much Water Do You Use in a Month?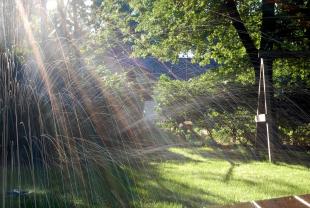 Take a moment to check your monthly water usage. Did you know that about half of that usage is going to yard irrigation? On average, Boca Raton residents were using 47% of their water supply in order to irrigate their homes.
As your local residential Boca Raton sprinkler repair specialists, we can show you how just a few changes can help you save the amount of water used to irrigate by up to 41%!
Unique Challenges
Southern Florida is facing a host of unique challenges that are currently stressing the water supply infrastructure. It is up to all of us to help reduce our usage in order to ease this water pressure. Improving your residential irrigation water use is the single best way to accomplish this.
Climate and Weather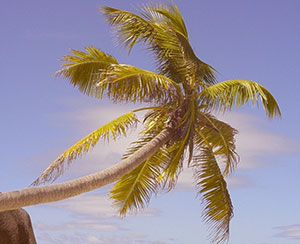 Southern Florida has a diverse climate that can place quite a demand on residential irrigation water usage. From El Nino, to seasonal swings, the amount of water needed for home sprinkler systems fluctuates wildly, and simple timers can't keep up with the demanding changes of the Boca Raton climate.
Population
Boca Raton's population has increased by about 15,000 since 2000. Because of the yearly increase, the water supply is stretching to meet the needs of all residents. This need for water has also presented itself in the sector of residential irrigation as residential construction continues to grow. Our goal is to provide Boca Raton with the utmost service and quality for all of our neighbors.
Cause and Effect
Because water conservation has become such a huge priority in recent years, Boca Raton faces legal regulations to help reduce water usage and conserve resources. These measures dictate when and how you can water your yard. Limiting regulations make water efficiency a top priority when dealing with home sprinkler systems.
---
Need a great local plumber?
Visit Hollywood Plumbing today
!
Why Depend on our Irrigation Team?
Our technicians have worked with every irrigation system component, and virtually every brand on the market

We don't waste time in transit. Our technicians are local, and strive to bring all the right parts to every job, the first time.

We provide accurate up-front pricing and on-site estimates.
We provide accurate appointment windows for every job.

Call Today for Fast & Affordable Sprinkler Repair in Boca Raton!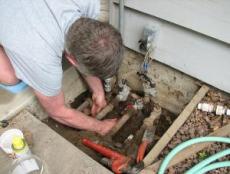 As your local Boca Raton water conservation and licensed residential irrigation specialists, we are dedicated to providing you with services that provide the highest level of conservation while maintaining the beauty of your property. We are so committed to this mission that we guarantee both, no questions asked.
Contact us today to set up a free consultation with our local team of sprinkler specialists. We guarantee that you will not only save water, but also time and maintenance costs.